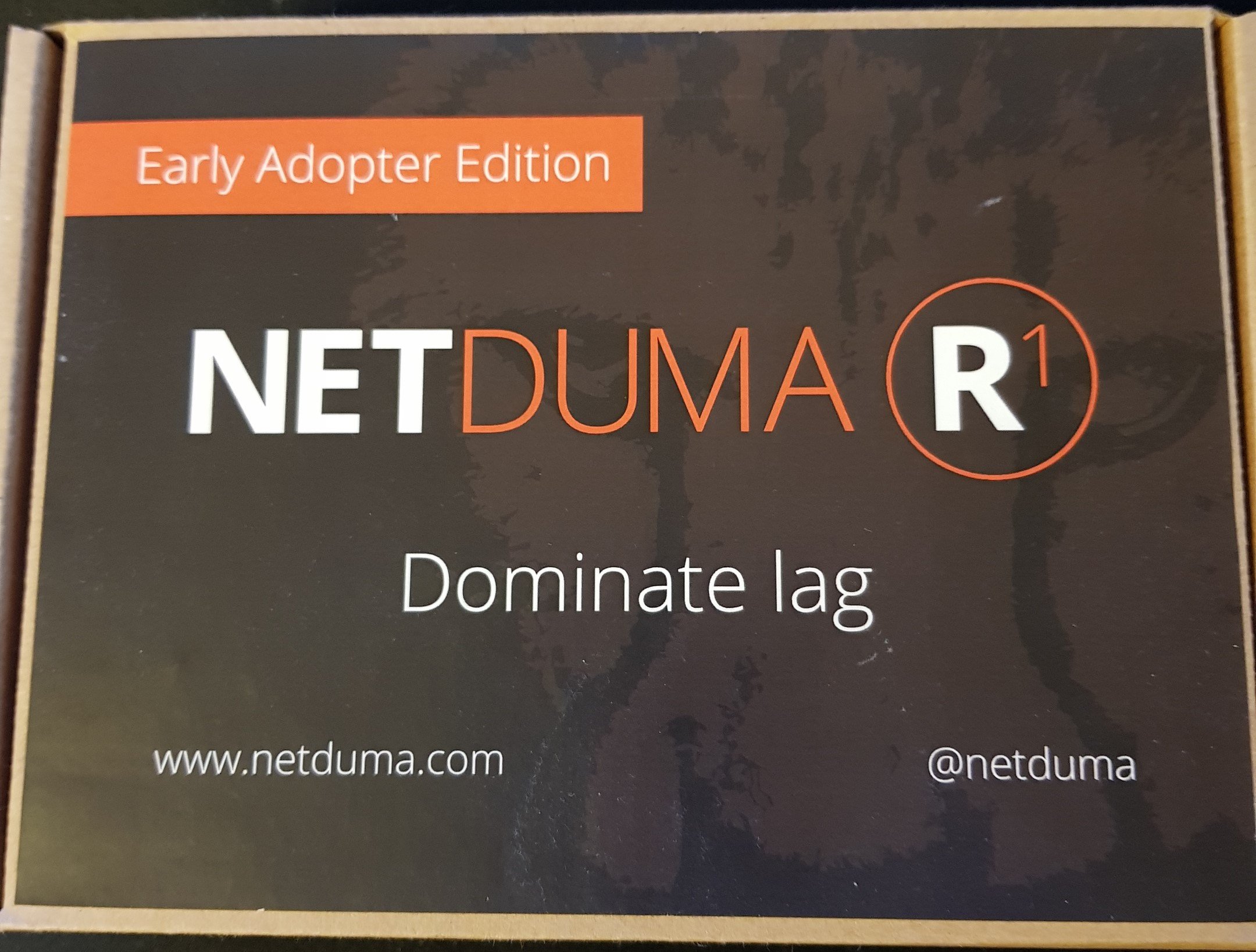 Content Count

153

Joined

Last visited

Days Won

2
About Buster

Basic Info
Gender
DumaOS Routers Owned
Buster

reacted to a post in a topic:

Does Activision have a blacklist?

Buster

reacted to a post in a topic:

PS4 Pro not optimized properly on Duma OS?

Upnp disabled, refreshed on XR500, DM200 has port forwarding but no upnp tab. Booted up dm200 interface again and still getting the same message

Thanks for the advice, i tried changing the nat filtering on the DM200 to open and still no joy, then i opened the xr500's to open as well and still nothing. I tried to forward the ports on the dm200 but i just get an error message saying ; The specified port(s) are being used by other configurations. Please check your configurations of USB Readyshare, Remote Management, Port forwarding, Port Triggering, UPnP Port Mapping table, RIP, and Internet connection type

So i am on pppoe on the XR500, After reading another thread about QoS issues regarding the XR500 and pppoe and seeing Fraser's advice to put a router in front of the XR500 that can handle the pppoe and vlan thats what i did, I'm using a Netgear DM200 which is in modem/router mode. The DM200's dhcp has only my XR500 in it then my XR500 is doing the DHCP for all my devices. However now when i boot up modern warfare im seeing moderate NAT type even though port 3074 is being logged in upnp. is this possibly double NAT? I have tried putting my console in the XR500's DMZ, I have assigned my console a static IP address I am unable to put the XR500 in the DM200's DMZ as it doesnt have a DMZ. I am on the latest firmware for both devices. Any and all help is appreciated

Buster

reacted to a post in a topic:

Please read this everyone now for cod mw2019

Buster

reacted to a post in a topic:

MarkofJ's MW review... He makes ALOT of good points!

Second pic is starting at 100 percent set to Always and slowly going down to about 30 percent, first pic is then all the way down to 20 percent

No difference at all, still all the way down to 20% for best results

Buster

reacted to a post in a topic:

modem router + xr500 2 dhcp servers

Netduma Fraser

reacted to a post in a topic:

Anti bufferbloat 20%

Should the dhcp server be disabled on the modem/router or the xr500 router ? Trying something new and trying to avoid double NAT ( i dont have dmz on my modem/router )

I have tried all percentages down in 10's from 100 percent and only at 20 % do I stop getting ping spikes over 50-80ms, 70% and I'm getting spikes in the hundreds.

When running pingplotter and saturating my connection using hd videos, I have to turn my sliders down to 20% on both upload and download, should I really have to throttle that much to stop massive ping spikes?

Type 2 on the PS4 just means you are behind a router, Type 1 would be directly connected to a modem

Thanks! So i looked it to doing it myself, i am happy with what to do in terms of changing it but im just curious if it will put a fault on my line or anything of that nature?

First off i know that customers aren't allowed to fiddle with the master socket wiring.................. Does anyone know what is better about the NTE5C master socket over say a mk 3 faceplate? and has anyone done the upgrade themselves

Hi, Due to Big Dogs response on Saturday i decided to plug the XR500 back in, There has been no new update since i last tried (I am on firmware 2.3.2.40) and with upnp ticked, all port forwarding rules deleted, I get a moderate nat on BO4 &no rules show up in the upnp table. Which is the same as when we did the 1 on 1 a fair few months ago. ( UPNP on DUMA OS R1 works fine ) Thinking about getting a new modem anyway possibly the draytek vigor 130 so anybody who reads this if you have any insight on the modem it would be appreciated, i.e can i input my pppoe details directly into the modem and leave the xr500 to do all qos and routing.....?