Hello there DUMA ARMY.
Now that I have played BO3 for some time I want to share my exact setup whit you guys. So lest get started. THOSE SETTINGS ARE ONLY WHEN I AM GAMING.
1. R1 router its the main router in my setup. Only thing in the front of it is my ISP router set to MODE MODE which means its just a modem.
2.Geo filter Page.
I have described all of the settings of my Geo Filter on the Picture Below.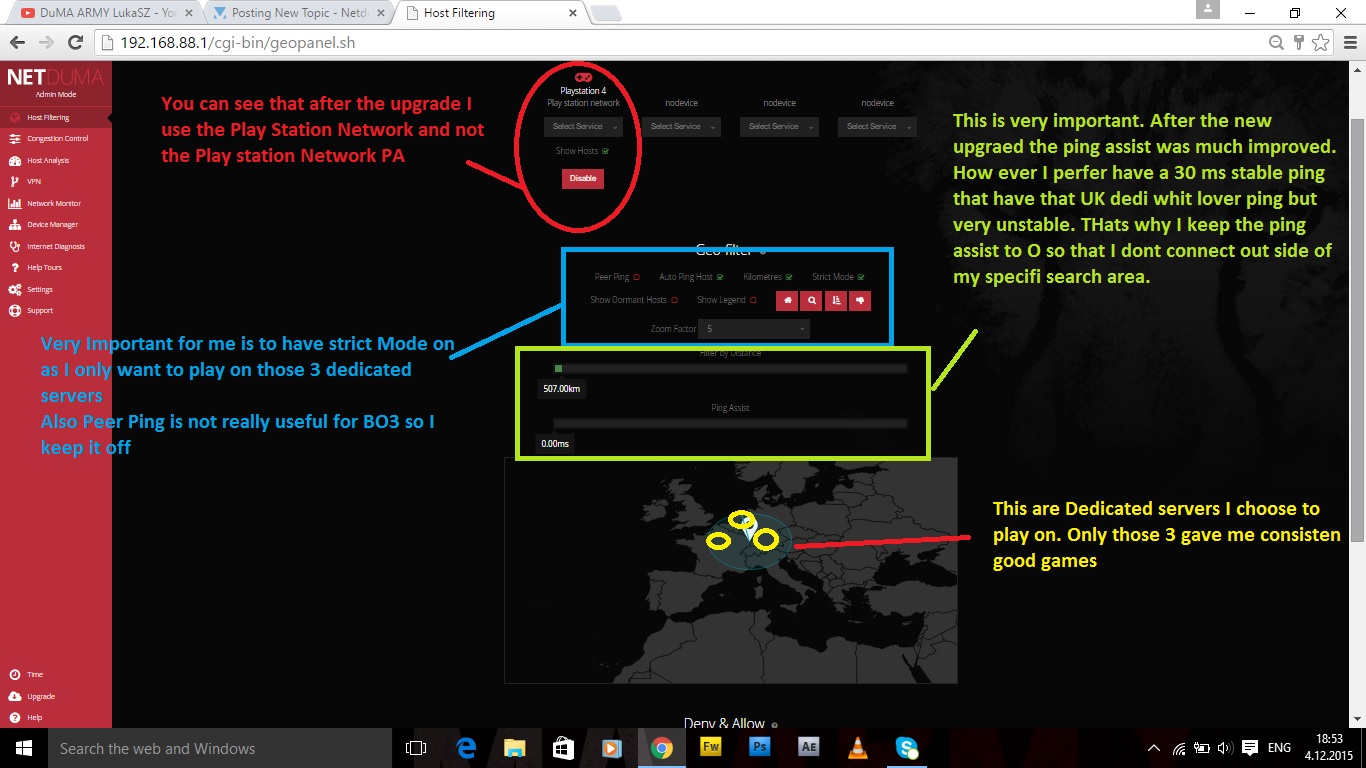 I will skip the Congestion control setup and I will talk about it in the end of this thread as that have change a lot.
3. Next stop is VPN section see the image below and the description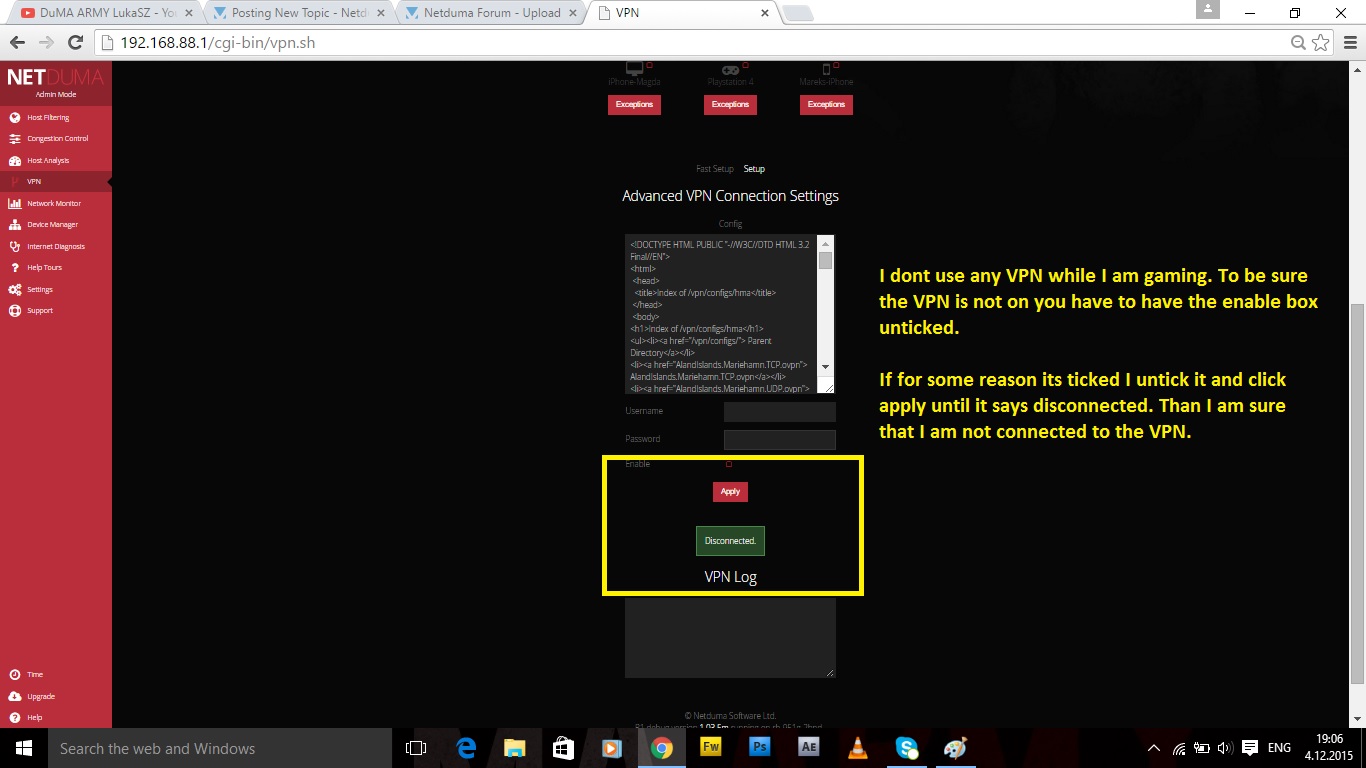 4 Settings. I will describe only the relevant to gaming aspect of my settings. I have not port forwarding rules set up on my Net DUMA router and not rules on My Modem(dont know if that even possible). That takes us to the next step
5. UPnP please see below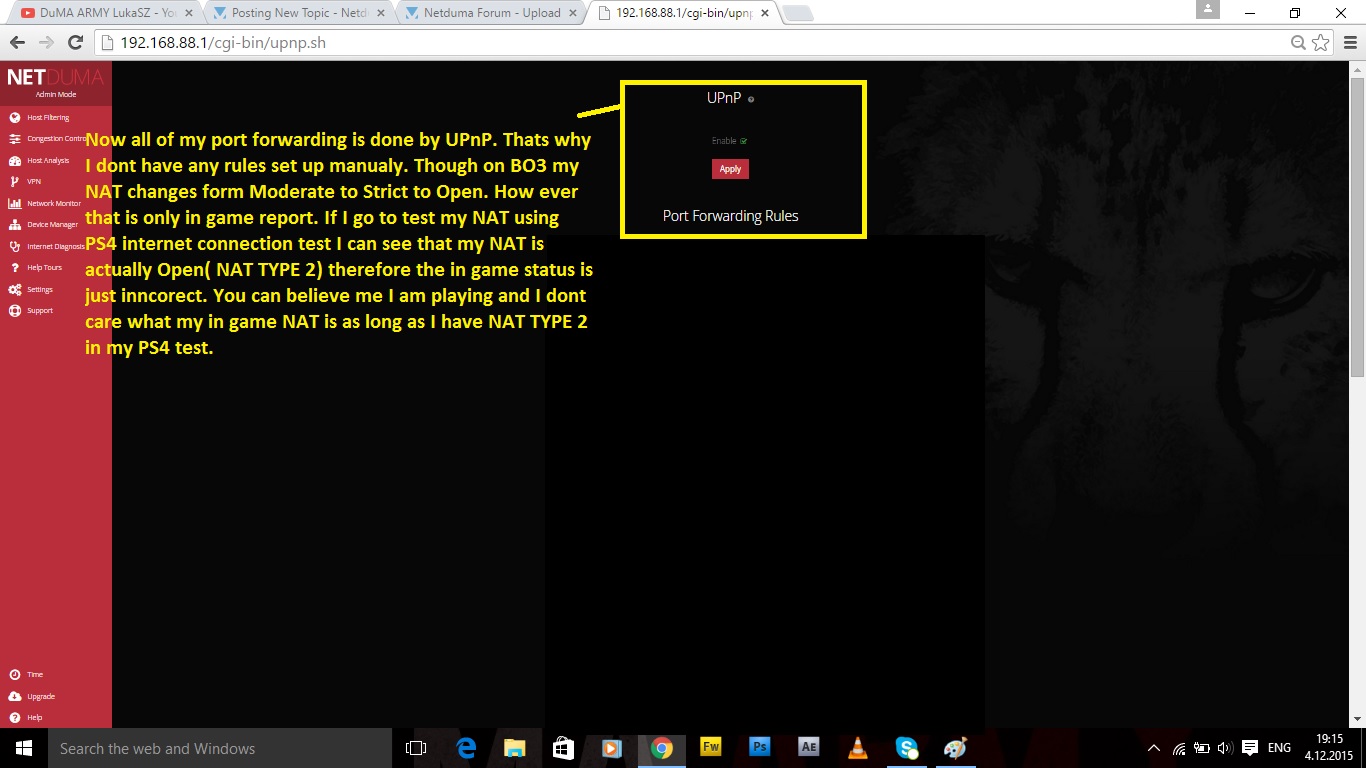 6. Our Next stop is the LAN settings please see below. I have missed to talk about one thing on the picture. Right form the start I was recommended by Net DUMA crew that I should keep the IPv6 disable and only have it on If I would need it. Thats why It is off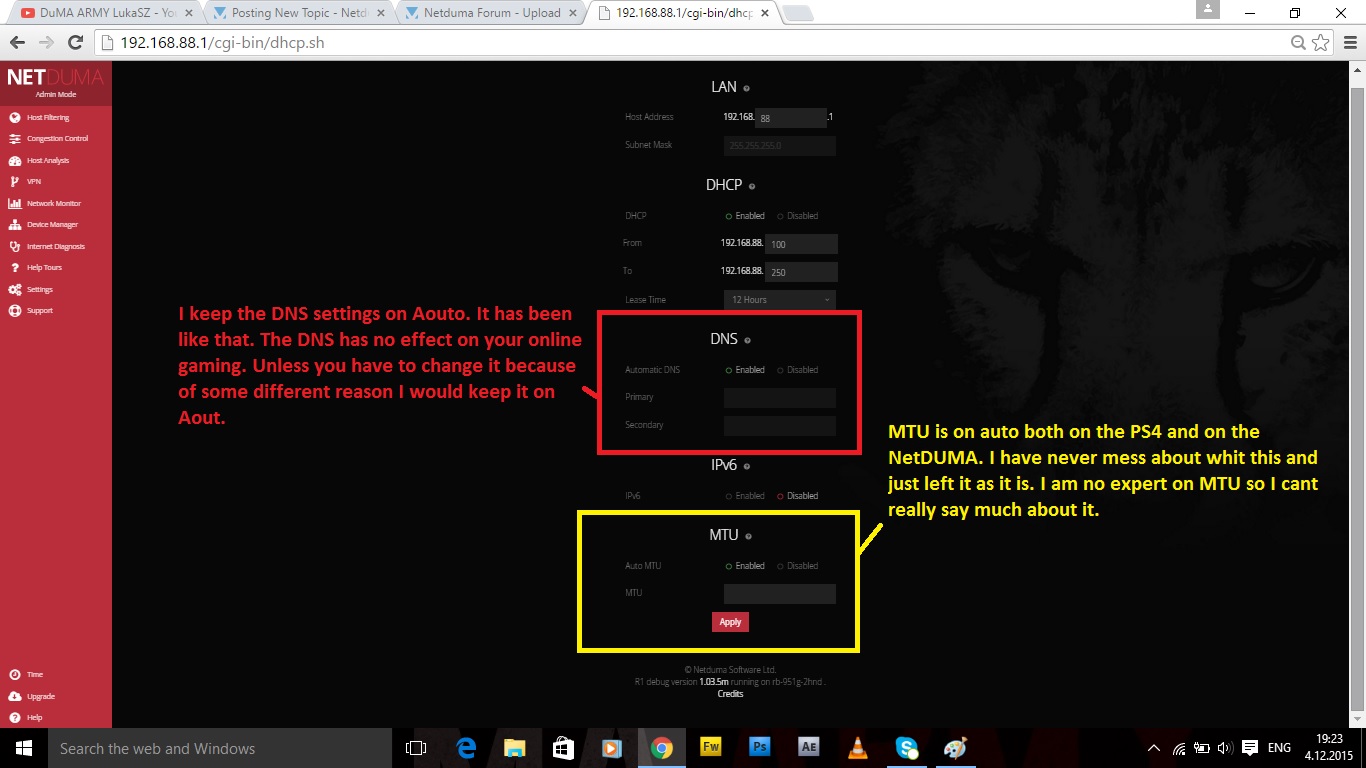 7. DHCP Lease I have not static IP set up for any of my devices simply because I dont need to have it.
8. WAN. Now I have describe on previous sections why I chose what i chose In WAN so I will Just post a picture of those settings. Please see bellow.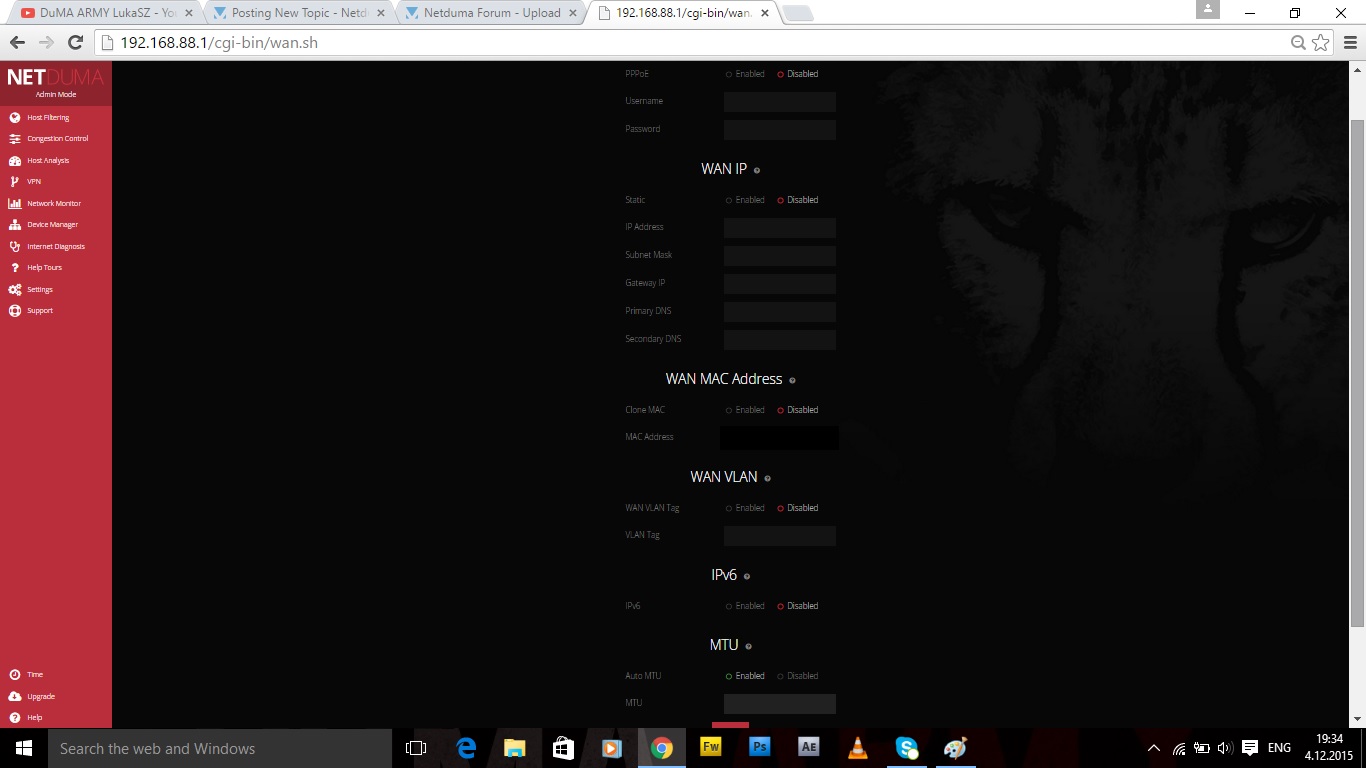 9. Miscellaneous settings. Please see bellow.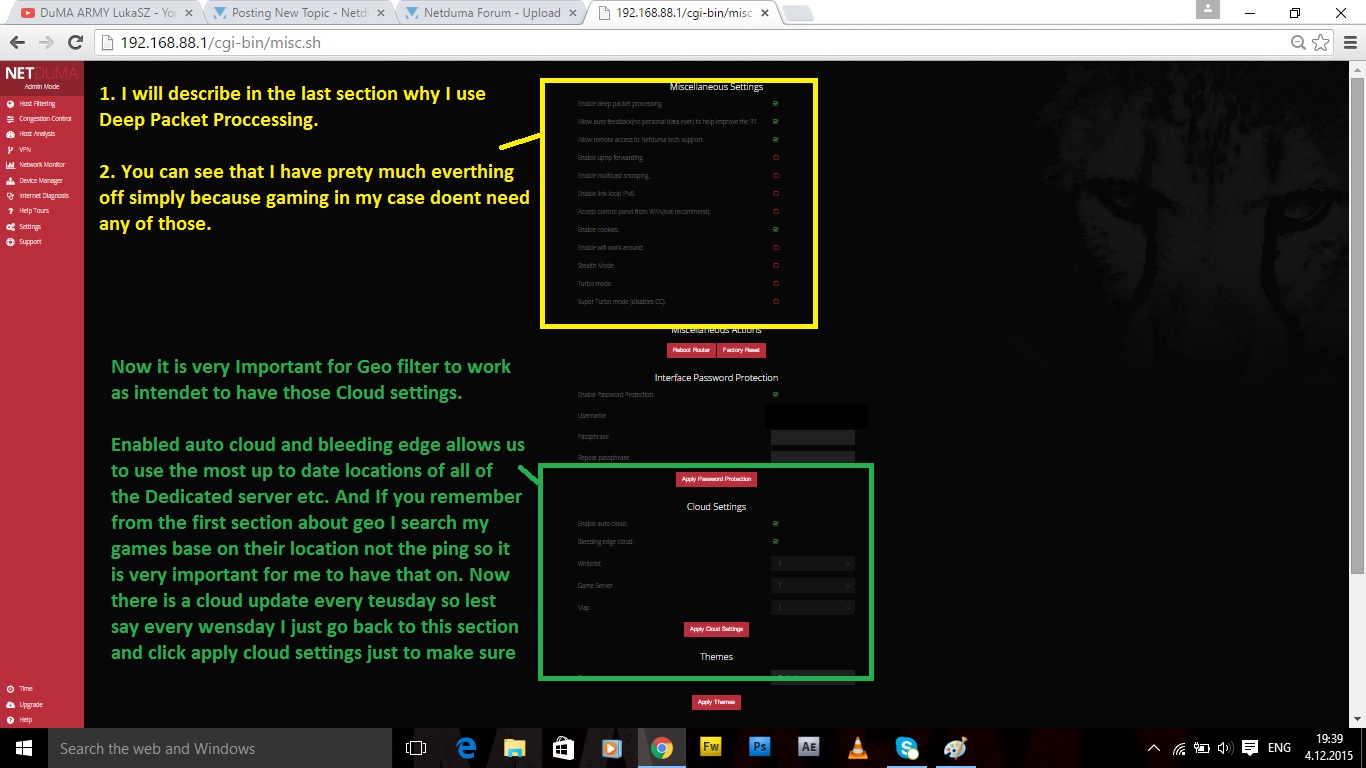 10. Now lest look at the congestion control settings this time around I will first post a picture without any description and than I will talk you guys through it. lest first see the picture.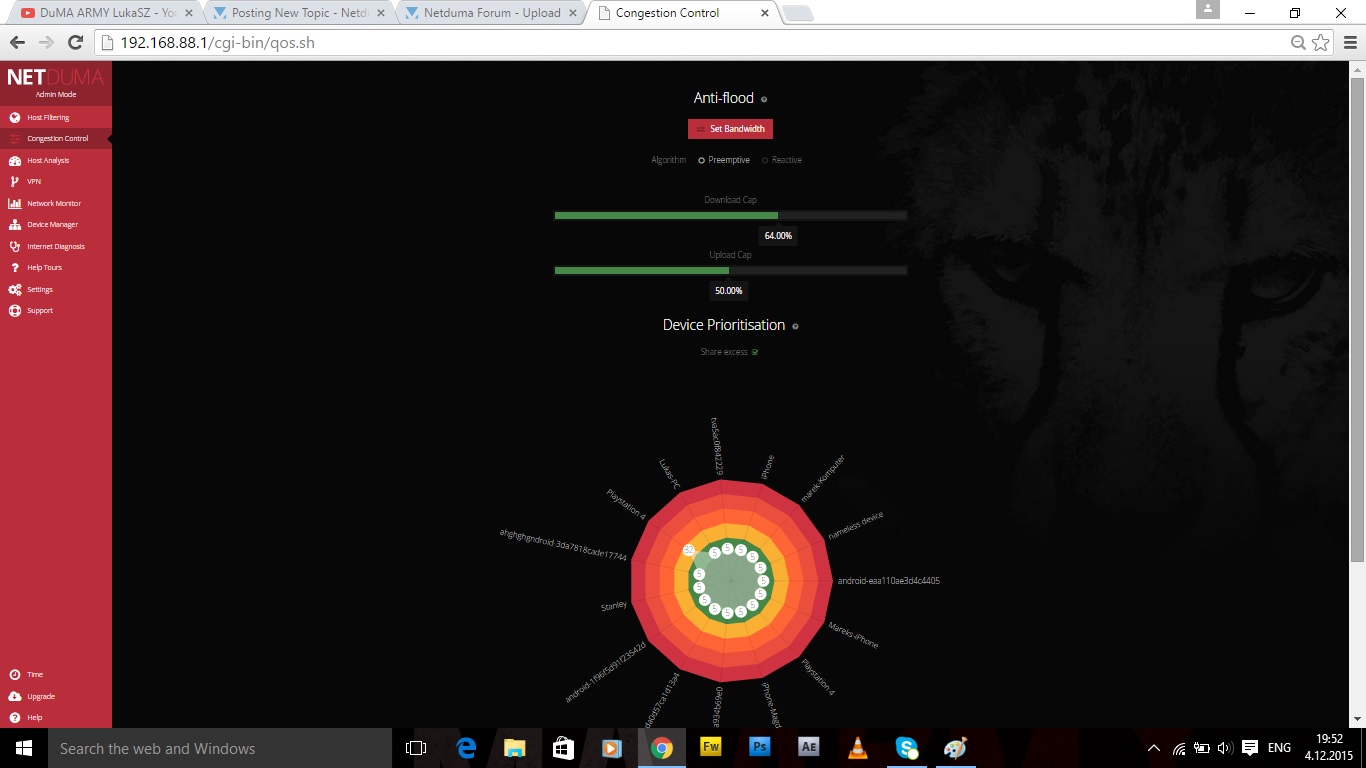 Now its time for the story.
The number I have on both the UP and Down are there for a reason. Some time ago I have come a cross a topic on here where people were talking about Buffer bloat. I am running a 100 mb connection so there fore I should be using reactive and so I did until that point.
It was recommended to use this tool for estimating you buffer bloat( http://www.dslreports.com/speedtest). That tool also gave you a line quality results. So I started to test it and could not get even close to have A+ or at lest A on both the BB and LQ. That is when I have change to preemptive and I enable the Deep Packet processing. Which after some time gave me the results I wanted.
How ever I have never trusted those kind of test and I have done research on BB even more form what I understood of my research I needed to lower my base speed. So I went to set bandwidth section on DUMA router and I have cut the down load speed to 50 and I keep the Up on 6. I have found some advance tools that I could not get My head around. Then I have come a cross I way to test it even further. That is very simple way actually.
I have the http://www.dslreports.com/speedtesttest open and at this same time I have the cmd box open and using the cmd I was pinging like 300 times 8.8.8.8 and running the dslreports speed test at this same time.
When the test started to down load I could see on the cmd box that the pings are increasing while the test is down loading so i still had a buffer bloat on my download. I have twicked that by moving the sliders till the point where my spikes on the cmd while downloading very very small. In my case that is the 64% that you could see on the picture(which in the speed test gave me around 30 mb). I have done the same thing whit the upload and my sweet spot is 50% on the sliders(which gave me speed of around 2.8 mb).
After doing that I have tested it on the different times of the day or of the week and I have found that those setting gave me A+ on both of the BB and LQ as well as very small ping spikes on cmd while I was doing those speedtest.
One thing I have notice also is that the in game ping graph on netDUMA after those changes its a lot more smoother and I mean a lot.
I have test it on AW and I am running it on BO3 I think I have like moth and half on this settings and I dont think its a placebo it really does make a difference to me.
Now I am going to MC Donald's and then take shower and get on whit the BO3